Infographics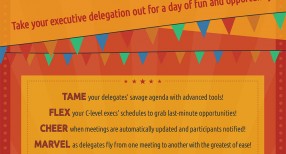 Make Your Delegates' Next Partnering Event the Greatest Show On Earth! Not A Three-Ring Circus…. According to Chris Yochim, "The JP Morgan Healthcare conference can be The Greatest Show on Earth if you have the right organizational tools! If not, it's the most manic three-ring circus in the partnering conference calendar. Excel spreadsheets are no way to manage executive engagement across diverse business development teams…."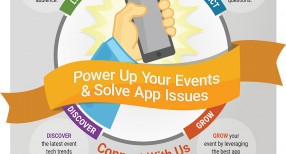 Jam with us! We'll connect you with the best ideas in the even world…and we can't wait to hear yours too.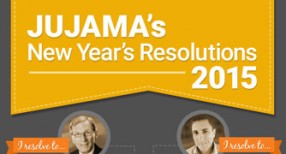 The team at JUJAMA resolves to help JUJAMA customers and continue to improve our products and services. Resolve to give yourself an easier year of better events and request a demo today!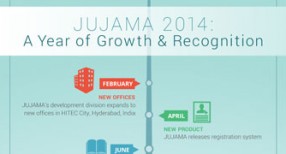 2014 was a year of growth for JUJAMA with new offices, products, and intell for event organizers. We were honored with recognition by winning the 2014 Small Business of the Year award!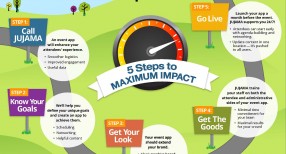 Call JUJAMA: An event app will enhance your attendees' experience. Smoother logistics, Improved engagement, Useful data. We'll help you define your unique goals and create an app to achieve them.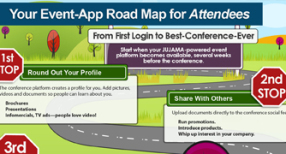 From First Login to Best-Conference-Ever: Start when your JUJAMA-powered event platform becomes available, several weeks before the conference. Round Out Your Profile.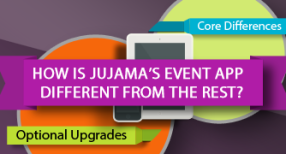 Desktop-Mobile-Desktop: The only event platform that offers a desktop interface AND a mobile app, for easier prep BEFORE, convenience DURING and follow-up AFTER the event.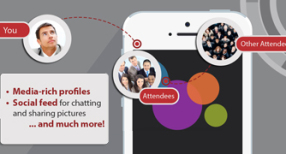 What does an event app do? It connects people! Check out this awesome infographic detailing exactly how attendees at your next event can benefit from an event app. Still have questions? Keep in touch!