Better Event Experiences from Virtually Anywhere.
Your Virtual Event needs Online Engagement
If you are looking for a virtual event solution, consider desktop and mobile app technology that will bring your speakers, attendees and sponsors together under one "cloud".
 Real-Time Communication &
Powerful Online Engagement
Virtual Market Place
Open the desktop and mobile apps directly to the social feed for continuous live updates and real-time collaboration between attendees, sponsors, and exhibitors.
Learn More
Key Benefits
Create a feeling of community
Rich content sharing for all attendees
A key area for sponsorship
Attendee promotions and networking
Photos, video, and documents
Just like other social media apps, Jujama's in-event, private social feed offers a place for attendees to update their status: adding pictures, videos, or documents.
Following posts and using trending hashtags within the feed are a great way to spark discussions and connect with other attendees. Attendees can see what others are posting about the conference, offering the opportunity to like and comment on others' posts, as well as share these posts on their personal Twitter and LinkedIn accounts.  
An attendee can mention people, companies, and even sessions in posts and comments. Mentioning another person tags their profile in the post, notifying the user of the post and allowing others viewing the post to explore their profile with a simple tap on their name.
Conference organizers have the opportunity to include sponsorship advertisements within the social feed and can choose to have them show up in-line or pin the post to the top.
Live Streams & Webinars Linked Directly from Agenda
The robust agenda allows for details from sponsor advertisements to webinar call-in numbers.
Learn More
Attendees can add sessions to their personal schedule and have all live stream data right at their fingertips. Add speaker content, presentation files, and even sponsorship to any session.
Advanced Attendee Directory
Connect to the right people — Attendees can build profiles that include documents, videos, and interests. With our advanced search functionality, attendees can be connecting and exchanging messages just as easy as meeting in the hall. 
Learn More
Attendees will have access to a complete list of those people added to the system, allowing them to learn more from bios, photos, and documents and encouraging networking. Attendees are encouraged to build a list of favorites, then take action by messaging, meeting, or exchanging electronic business cards. 
Gaming for the Win!
In-app gaming can keep attendees engaged with leaderboards and prizes! 
Learn More
Building profiles, setting up meetings, and "walking" the exhibitor floor will earn attendees points and get others to join in on the action. The In-App Gaming features are a great way to keep conference attendees involved in the day's activities, encourage them to use app features, and network with one another. Choose from over 15 different game types that allow participants to earn points and badges for completing various tasks.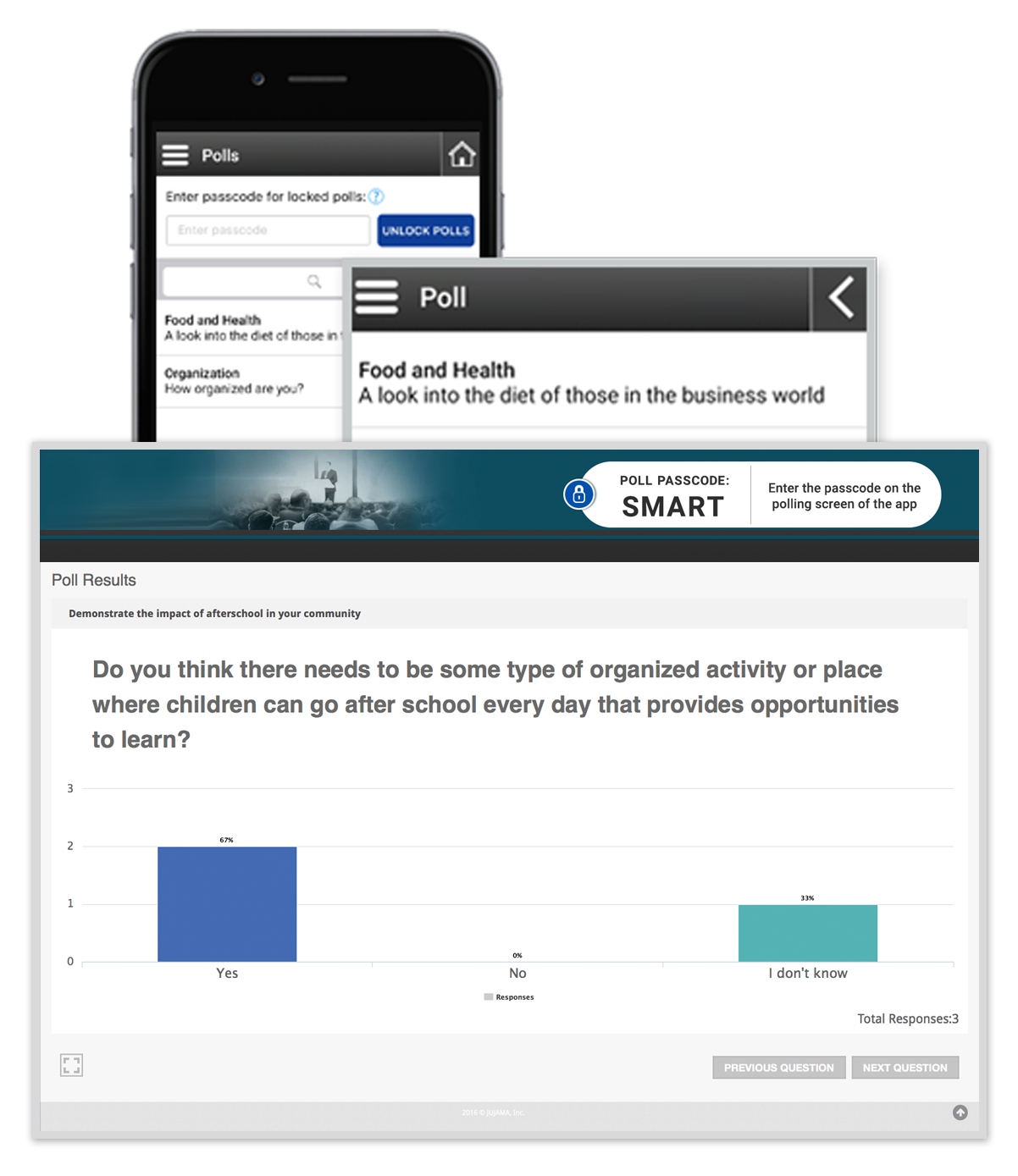 Online Polling, Continuing Education Certification, and Real-Time Comments
Audiences can be engaged by participating in live polls or voting, and asking questions or making comments while in the session. Along with those tools, you can offer continuing education through eLearning.
Learn More
Polling is a live feature used during a session to engage the audience. Users can participate in a poll directly from the app. Results can be displayed in real-time for use in the presentation. Live comments allow direct and fast interactions with your speakers.
Online Exhibit Hall
Exhibitors can build profiles, load videos, documents, and any other content that attendees can search. 
Learn More
Key Benefits
Complete exhibitor bio
Brochures and documents directly linked under profile
Excellent Sponsorship exposure
Exhibitors can "go live" with product and service overviews. Meetings can be booked and scheduled with exhibitors. Analytics can be provided to the exhibitors to replicate foot traffic. 
Agenda & Speakers
Tag streaming services, speaker information, sponsor advertisements, and more to the agenda for continued access.
Learn More
Key Benefits
Single or Multi-track

Highly configurable
Session grouping
Attendees can manage personal schedule
Streaming services would work for speakers to give their talks and present their slide decks from their computer or mobile device where ever they are comfortable doing so. Panel sessions and sponsorship advertisements between sessions can keep attendees engaged in real-time. This content can be tagged to the agenda for continued access. Jujama is well prepared to deliver, and conferences can be ready to brace for this disturbance in an untraditional face-to-face way. 
Matchmaking
Based on interests, the system will make suggestions of company and attendee matches and virtual meet-and-greets can be arranged. 
Learn More
Our Matchmaking feature is ready to unlock the potential. In addition to essential networking features like an active social feed, private messaging, and one-to-one meetings — our platform provides customizable machine learning matchmaking features.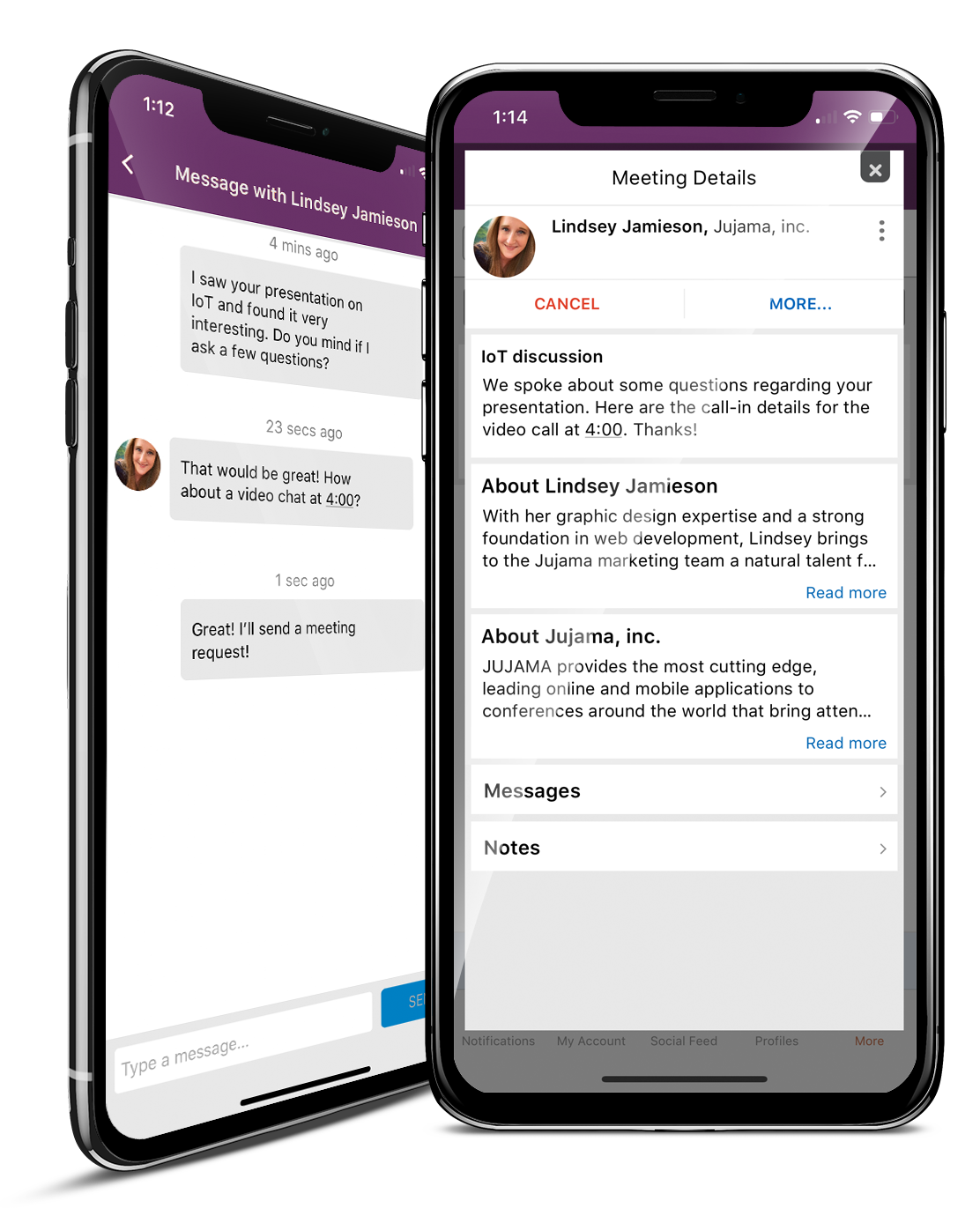 One-to-One & Group Meetings
A virtual meeting doesn't have to eliminate face-to-face connections that take place at the event. 
Learn More
Meetings can be arranged through the platform in advance of the virtual event going live and can take place at designated times, just as they would on-site.
Sponsors
In addition to traditional sponsorship tabs, sponsors can also run ads in between sessions. Sponsors have even greater exposure to attendees.
Learn More
Within the app, as well as in transactional emails, alerts, and other correspondence with attendees, a sponsor's brand can be clearly visible and clickable.
Sponsors can also be encouraged to post to the Social Feed themselves, sharing links, photos, hashtags, or their own Sponsored sessions for attendees to check out. Using the Social Feed in combination with other Sponsorship opportunities that Jujama provides really gives the Conference Organizer limitless possibilities to help their Sponsors get a return.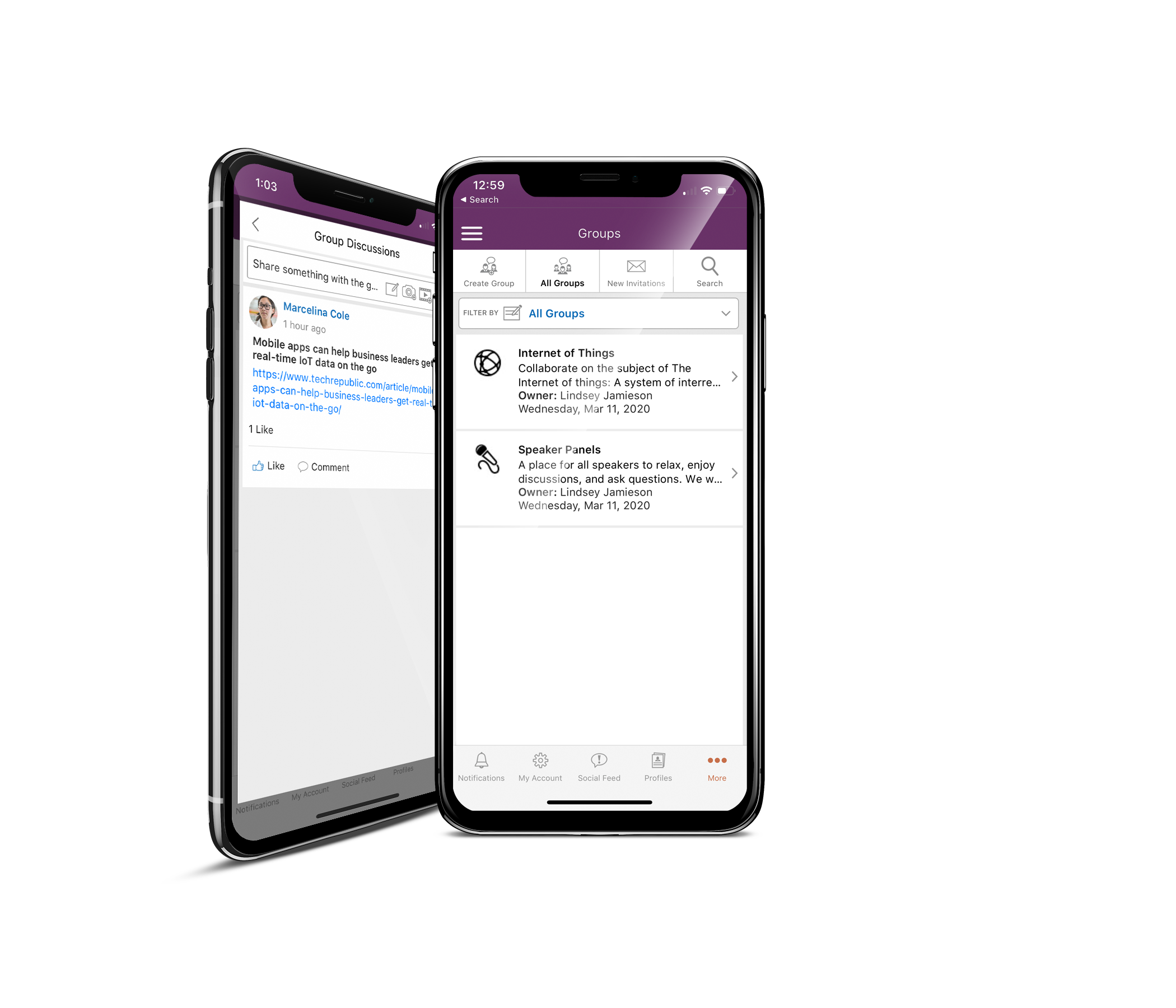 Groups — A Sense of Community
Both private and public groups allow attendees to break into areas of interest for brainstorming and the sharing of ideas. 
Learn More
Groups can be created by anyone or by the conference organizer — you decide. They can be open, closed, or completely private and access can be granted automatically or by approval only. The groups feature is a great way to break attendees into like segments or to harbor discussion around important topics.