We Deliver
BETTER EVENT EXPERIENCES
With personalized mobile event apps and out-of-the-box event management solutions, we have something for every event.
Feature Rich, Affordable, Reliable
Mobile Event Applications 
A Powerful Event Management Platform
Desktop & Mobile Apps
Available before, during, and after the event.
Social Feed
Posts, Likes, Comments, Hashtags. All private.
Audience Analytics
Real-time Engagement, Registrations, Check-ins, Polling.
Sponsors
Showcase sponsors throughout the mobile event app.
Agenda
Session titles, location, speakers, sponsors and much more.
Matchmaking
Automatically pair individuals based on interest.
One-to-One Meetings
Network easily with direct messaging and robust meetings.
Speakers
Rich Profiles, biographies, links, search, ratings, notes.
Take Your Event to the Next Level
Our platform provides a private and secure place where your audience can connect with one another before, during and after the event. We provide your attendees the ability to arrange meetings, message, interact on a private social media feed, upload videos and documents and much more!
Lite
---
Best option for events that do not have custom needs and want an engaging attendee experience.
$999 / per event
Agenda
Social Feed
Attendee Profiles
Floor Plans
Direct Messaging
Push Alerts
excludes plus and custom features
Plus
---
Appropriate for events that have robust needs such as meetings, polling and groups.
Meetings
Polling
Surveys
Gamification
Groups
Secure Notes
Session Check-in
Sponsorships
Tons of Organizer Options
White Label App*
...and so much more
*available upon request
Custom
---
Build a custom, personalized solution just for your events.
Best suited for events that need custom service integrations, customized app features, data import or syncing features, etc.
Volume Discounts
White Label App
Multi-Event Apps
SLA
Looking to go Virtual?
There's a world-wide need for virtual events and Jujama can help. With a host of features offering online engagement and a sense of community, we can help your event go virtual.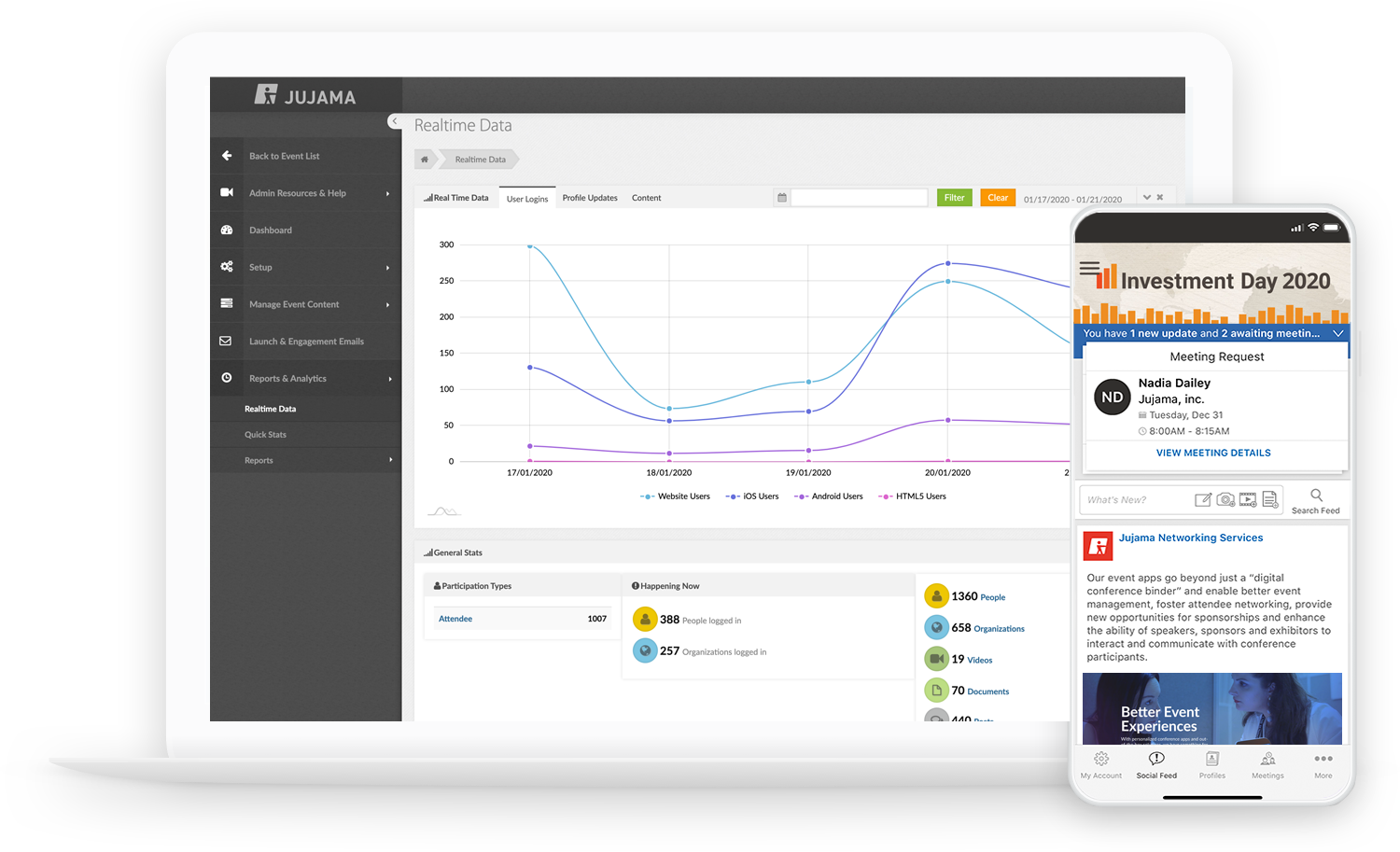 Get Started For Free!
Just $999 per event
Setting up your Jujama Lite event is quick and easy. Only pay when you're ready to give access to your attendees. Simple.
Have a Question? 
Unsure of exactly what you need? We can help. Write in.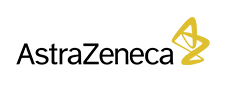 The developers of Jujama and BioProScheduler, have a deep knowledge of the life sciences industry, informed by their founding of MedTrack, the life sciences corporate intelligence database. Because of that history, we knew the high quality of their technologies and their appreciation for the needs of life science companies.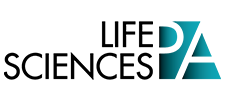 I don't know how we could have done some of our events without Jujama. Their customer service is unparalleled, they're cost-effective and they're willing to adapt. As we have expanded, they've grown with us. Jujama is our favorite partnering system vendor!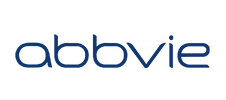 My organization absolutely loved the Jujama platform. My colleague and I went through the list to set up meetings and found the ease of use to be great. Additionally, this by far the best way to drive traffic to your booth, or set up meetings if the expo allows for that. I wish every expo had this system!