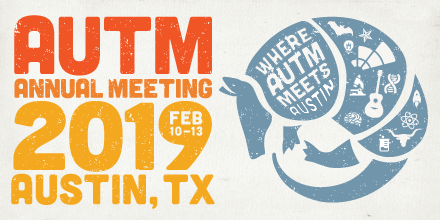 This week the Association of University Technology Managers (AUTM) held their annual meeting in Austin, Texas.
AUTM's Annual Meeting invites technology transfer professionals from around the globe to network, make deals and gain valuable insights from world-class speakers and panels. And with our partnering conference app, AUTM Connect, navigating the event and establishing new connections has never been easier!
Jujama is proud to power the AUTM Connect mobile app to help engage attendees of AUTM's events.
For several years running David Bialkowski, Executive Vice President at Jujama, spoke to attendees of AUTM to help educate them on the features of AUTM Connect as well as general networking tips informed by Jujama's now 10 year expertise in being a leader in the event management and networking market.
We are always happy to help our customers, and their attendees, to get the most benefit using our event technologies.
Photo courtesy AUTM.